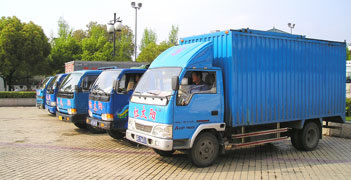 Suzhou moving services - moving residents, students moving, corporate move.
Suzhou moving factory service - professional moving factory, moving machinery, office moving, long distance transportation, short handling.
Goods packaging services ---- If the customer needs to provide boxes, tape, packing materials, markers (cost of a settlement) on-site package.
furniture disassembly service----- professional and technical personnel entry.
Trackbacks send workers --- single room move, difficult handling, loading or unloading.
Service Guarantee: The company dedicated to all enterprises and institutions to provide fast, efficient, warm and thoughtful service.
Our aim: a pragmatic unity of civilization Services Security punctual customer first.